Enrollment at St. Matthew Christian Child Care with Footsteps Preschool begins with a meeting with our director and a tour of our facility. During the tour, we will discuss your family's needs and desires for your child/children's early education experience. You will have a chance to meet our staff, see our classrooms, and ask any questions you may have about our Center.
The registration packet is available online or you may pick up a printed packet from our childcare center.
To complete the enrollment, a non-refundable registration fee of $65 is due along with all paperwork (i.e. Registration, Admission Agreement, and Health Appraisal) before we can accept the child/children into our care.
Please call or email us to set up a tour.
(616) 846-4019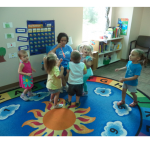 This

 document gives you a snapshot of who we are and the goals we pursue at our Center.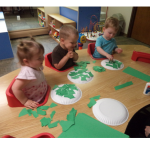 The tuition schedule is based on the age of the children and the amount of time they are at our Center. If you have any questions please contact the office at 616-846-4019.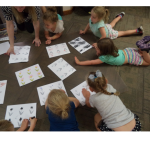 We are very excited to get to know you and your child/children. The registration form will start this process. This form tells us some basic information about you and what you need for care. Once this form is turned in to the office with a non-refundable registration fee of $65, we are able to get everything started for your child's care at the Center.