Welcome to
St. Matthew
Spring Lake, MI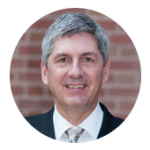 Rev. Dr. Gregory Schulz
Professor
Concordia University Wisconsin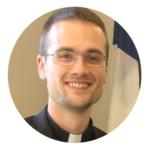 Rev. Simeon Cornwell
Pastor
St. Matthew Lutheran Church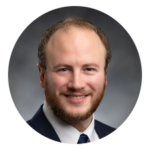 Dr. Andrew Cureton
Family Medicine Physician
End-of-Life Decisions Seminar
Presented March 26, 2022 - Recording Available
Suffering and death are a consequence of the fall into sin (Gen 3:19). Jesus meets death and grief head on and transforms it by His own death, burial and resurrection, thus giving us life.
Yet, the decisions which our increasing medical technology demand at the end of life can confuse
Christians seeking to be faithful to their Lord. This seminar will examine the spiritual, medical and practical issues facing the dying and their loved ones who often have to make difficult choices.
Rev. Dr. Schulz, author of The Problem of Suffering, will speak about the challenges suffering any form of loss brings, linking it closely to the suffering Savior. He speaks as a Christian father, sharing the very personal, difficult struggle of dealing with years of pain, suffering, and questions.
Rev. Cornwell will reflect on what the last days of a Christian's life look like by walking through various rites for the Christian process of death. On this journey from the deathbed through the cemetery he will lead us to see how these rites work to provide the comfort of Christ not only to those dying, but even to the families that remain.
The last speaker, Dr. Andrew Cureton, will explain some of the medical treatment options and terminology that patients may face in trying to determine what, if any, course of treatment may be followed.
We preach Christ and Him crucified.
1 Corinthians 1:23a