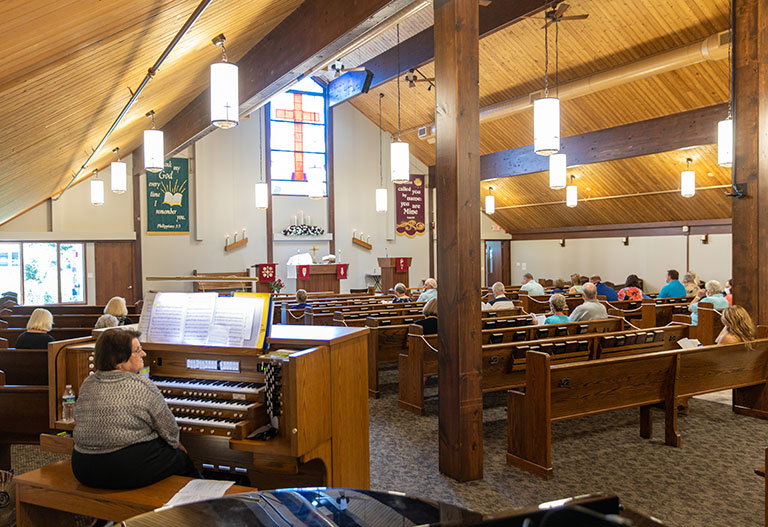 We welcome you to join us for Divine Service on Sundays at 9:30 a.m. Our services are traditional, liturgical, and confessional.
We know that visiting a church can be stressful, so our friendly church members will greet you with helpful information and a bulletin that leads you through the Divine Service. Jesus welcomed the children to come to Him. We love having your children join us for the services. There are special bags provided filled with items to help your child(ren) get the most out of their time in church.
While our members and greeters will welcome you, we will not embarrass you by asking you to stand or introduce yourself in the service.
During the offering, the gifts we give are an expression of gratitude and dependence on God.  However, you are not expected to participate in the offering.
After the service, we invite you to stay for coffee and refreshments in Cedar Commons, the area you first entered when you came in.
Sunday School and Bible class is offered at 10:45 a.m.  Please join us for these excellent ways to grow in faith and knowledge of God.
Our goal is to share the love of God and His Gospel with you.